Photo of our solar system by Voyager entering Interstellar space
EYES.icu
SPACE WEATHER REPORT
MERCURY RETROGRADE
OCTOBER 16 - NOVEMBER 2, 2020
InSight Mission To MARS > Landing November 26, 2018
OJOS Rubí
Cuentos de poesía
Autor: Jhon Ramirez
Editora: Tania Carrasco

RUBY EYES
<![if !vml]>
<![endif]>
Ten story poems
1. Mercury Retrograde
2. From Saturn to Mars
3. Who has blue China cat eyes Neptune?
4. Ruby ​​eyes Uranus
5. Red Eye to Mars
6. Standing on the Moon
7. Red Rocks of Venus
8. Here comes the Sun
9. Emerald eyes of Jupiter
10. Café eyes Earth rain

1. Mercury Retrograde
Art Work: Michael Waters
<![if !vml]>
<![endif]>
Gina was gone. May died. Even the Stanford girl will not come
Only the girl with the ruby ​​eyes, emerald heart and diamond pearl rings, beautiful wings with which she approaches and the voices shout: Is Gina here? The phone rings. Is Gina there? Oh, where are you, Gina?

"Very well, I like you to prosper, and I'm happy to hear good comments"
The girl with the café eyes writes to me
"I'm sorry, Jonh, but I can not continue as your teacher
I thank you for everything"

I am also grateful.
My words are sincere but my body is in shock

Mercury must be retro, the skies are cloudy and the vane is gray
It feels like an arrow piercing my heart. Is this how Cupid's arrow feels? OMG
My eyes are wet and red
Waterfalls down my cheeks
Juice running down my leg
What is happening to me?

A few hours later, May dies
And a second arrow pierces my heart
The choir plays in the background
And the memory of the shine of May's winter eyes twinkles
through the red or scarlet or ruby ​​or purple or crimson that I see

"Brave are not those who spend their lives looking at the ground, trying not to trip ...
Brave are those who face the risks, stumble, get up and resume their journey"

Mercury in Scorpio
It looks like it's retro but it's not
We hear the silence of the bell
We will meet again at the well
I am under her spell
Born to be grateful

All the staff leaves and a third arrow crosses my heart
Creating a pyramid
With the torch of life in my chest

I have the U.S. blues
All I can see is red
My only escape is up
Time to get out of bed
There is a flight to Mars this week
That's what you do
When you love someone

If you need to reach me
You know where to look
I will be at the Mars Hotel
Reading your book
All the planets have sent spies
To hear about her café eyes

2. From Saturn to Mars
<![if !vml]>
<![endif]>
RUBY EYES #2 From Saturn to Mars
It's her key! Her key! All I need is your key.
And a boarding pass.
My niece BrIanna works for NASA. I called her and asked if she could get me a boarding pass for the InSight Mission to Mars that leaves Earth at Cinco De Mayo, the first space flight from California to another planet, which would only take six months to travel there.
It's a crazy idea, I know, and my mind is in shock and I do not know who to turn to. I have become blind to colors, except for the color red. All I can see is black white and red. I cannot live without a teacher at this time. The girl with the café eyes is the best and I need the best.
I do not know where to go, I call her sister and ask her for help.
She kindly takes care of working for me
I cannot deal with the fact that May died.
My client will be so upset and I say, "I do not know how to tell him." She collaborates to help me. He's fine. I'm a mess. I know her eyes are green, but all I can see are ruby eyes and she's hiding her face from me.
They say you're doing nonsense when you're in love. I do not know what I'm doing, but I remember meeting the Grateful Dead.
It was an uninterrupted chain of safe pleasure and all I could say was "I'm from Saturn". Garcia laughs out loud and says "Really?" Then he asks me to approach him "These people are not going to bite".
My rings are from Saturn and my love is not like ice that will melt. García recites the words of "Scarlet Begonias" about girls who are not like other girls "I'm often not fine, but I've never been wrong"
I know that all I think about the next six months is the girl with café eyes as I try to finish the 150 hours of homework, she has given me. And there are other girls in my life I will miss, the Stanford girl, the girl with the sandy eyes, the devil with the blue dress, the girl in the big picture with Jonathan, the dancer, the girl who dances with me all night and I still do not know her name, the girl I met one Chelsea morning, and all the butterfly girls, and the real angels that come, the girl with the ruby ​​eyes that I do not know like the girl with café eyes. She knows the truth about me and I also know what she hides.
The closer I get to her
The more comfortable I am
"Your sister is in the kitchen
Listening to us laugh"
She teaches me language
And she teaches me about love
And the lessons of love,
The episodes and chapters of love
Her eyes and hands and what she says excite me
Her hands are like those of a photographer
Who takes a picture with their hands, not with their eyes, and is flexible like a juggler
And she shows me all the different types of love, family love, platonic, spiritual, romantic and crazy, sexual love that implies that it is not provided
My respect for her is the consideration of being my teacher, and as a woman, mother someday, daughter, sister, friend, worker, assistant, lover of life
I cannot covet her naked
If I had superpowers
I would not use my X-ray vision to see behind her clothes
Ripped jeans
And daring comments
Fun things
Being who she is excites me
And yes, she can make me
Come to orgasm without a touch
I remember her sitting on the couch one day and she says with a big smile:
"How about two girlfriends?"
"Who can afford that?" I said and she laughs out loud
On my home world
There is no marriage
Love does not happen that way
Today's love lesson is very difficult
Being able to let you know if it is meant to be, will come back to you, we will always know what it is to be grateful
Did you get the boarding pass in my name? I ask my niece, "Yes, Uncle John"
My rings are from Saturn, and my jewels are bigger than Solomon's for Sheba, for her, and I hear that the music is excellent at the Mars Hotel, and I miss May day night, and thinking about our Blessed Mother and her smile, I see so clear in her café eyes.
<![if !vml]>
<![endif]>

3. Who has blue China cat eyes Neptune?
<![if !vml]>
<![endif]>
This photo of "Cats" represents approximately 150 x 300 miles
The NASA photograph captured these images of "cats" in space.
Photo, Courtesy, NASA
You can not erase me
From her heart
As soon as the other girls find out
Come and start the conversation
"Now you're going to stop waiting for her
And let me catch you "
Maybe Mars is not far enough to run
"Who is the girl in the blue dress?"
They ask
You have heard the song
"C.C. Rider"?
It was followed by "Devil With The Blue Dress On"
I remember the story told by the invisible man
On the blue planet of Neptune
And as a cat had taken him there
He was in Chapala Lake in Mexico
And here comes the seed of the song "China Cat Sunflower"
While the cat takes him to Neptune and the cats in the rainbows there
I'm looking for my red eyes to turn blue
I remember that I told Gina
"Your eyes are blue today"
"I have café eyes," she says
"It's Chee-na" says Gina
"Cheee-na!"
"Oh, you mean Chi-na"
"Yes!"

The invisible man took those words and mailed them to the Grateful Dead and they had their first song
"China Cat Sunflower"
They paired it with the traditional
"I know you rider"

May died on the last night of April of the full pink moon.
She was named May for the month of May
It was May all her life and, naturally, she would reach the end of this life on the last day of the last month and the last hour before the beginning of May

There is a strange tranquility here today.
I realize that the Stanford girl is not here.
I remember her singing a song in Spanish in the kitchen playing on the radio
It's The Band
"Only with seeing you"
And I can hear this song whispering to me in the
Wind blowing in
From Neptune
Chasing those rainbows
Looking for colors to see
And a big cat looking at me
And the little angels always ask
Is China here?

Embracing and separating my heart
It's another girl
But it is neither one nor the other
Are both
Then again, what about the Stanford girl?
Who is she?
Not available the three

Mysterious as the power of it
Café eyes
It's the pull pulling and pulling away from her towards the girl with ruby ​​eyes
4. Ruby ​​eyes Uranus
Part 1
<![if !vml]>
<![endif]>
5. Red Eye to Mars

People go to Mars for different reasons
A person called Tweeter Wit asks: "Do you know that the world is made up of Tweeter Wits and Tweeter Twits?" then he says he's leaving to get away from Tweeter Chief Twit

"Do you think we'll have to go through customs when we get to Mars?" William Shatner asks,
He who looks like Santa Claus
Many people remember him as the Captain of The USS Enterprise of Star Trek

I look at his boarding pass
It's the same as mine, except his says "Orion" and mine "InSight"
I'm looking for someone to board the InSight to bring my boarding pass,
It's my only way to get to Mars
This is the only red-eye flight there is
I decided to stay on Earth because I have talented young grandchildren that I want to see grow

"I'm not going to Mars, right now, my name is" says William
"Our passes together NASA will take this by ship, the InSight, to Mars"
<![if !vml]>
<![endif]>
I did not want to stay on earth and flood the girl with café eyes like a big river
But the girl with the ruby ​​eyes has given me hope
I decided to go to Colorado and go up the mountain
Look for the Grateful Dead there

I no longer know illegal drugs and I do not want to escape with alcohol either
Trying to deal with the stress and physical shock I was experiencing
A shuttle to Mars seemed like a positive trip before I started thinking about it

"Space is the last frontier and we must go boldly where no man has gone before,"
as Star Trek's voice-over began

I always had the hope of traveling to space,
And find a new direction for the human race
If we could take all our carbon emissions, everything that affects climate change
And put all that pollution in a box and send it to Mars
It would create carbon dioxide in its atmosphere, giving air & water to the planet and, finally, we can colonize it
As another home of sister earth
All we need is Love
Learn and work to live in harmony

The family is what keeps us here and keeps us together
The bonds of love, the reminders of love, the stars of the night, falling in love help us to understand
It was a dream? Cupid seems so real and clearly heard the blind child say
"Why do you want to go to Mars when Venus is calling you?"

I hear him calling Venus his mom
"Mom, mom, many worlds I've been since I left home"
In unison we laughed and cried
"I love my mom, my mom loves me", they say
Girl with big ruby ​​eyes + The girl with small café eyes

"There's something about these two girls that you do not know",
I can hear Cupid still saying
I have to stay and find out what that is
6. Standing on the Moon
I'm not a Romeo
I do not want that fate
A simple twist you know
The fruit that she gave me I ate

Now we laugh and cry
Sometimes we wonder why
What happens with time
In the space where people die
Where it is no longer unknown
He is not alone anymore
I'm back at home
Where everyone looks at their phone

Going to the mountain
Where I remember about
Walking on the moon
Can I see your prints there?
I ask the invisible man
Humming a melody
"A beautiful view of heaven
But I prefer to be with you
Standing on the moon
I have no cobweb on my shoe
Standing on the moon
I feel so alone and blue
I see the Gulf of Mexico
As small as a tear
The coast of California
It must be somewhere above
Here"

I remember the last time I came to this mountain in Colorado
It's a long, steep journey to the Red Rocks amphitheater
Then you have to climb a thousand steps
The air is super thin
Furthur with Bobby and Phil are playing tonight
I'm near the backstage door when the vocalist Jeff comes walking and I introduce myself
He asks me if I have noticed the moon today
I agreed with him that it is amazing to see the moon in this place
He tells me he asked Bobby and Phil if they would do the song> Standing On The Moon <tonight, even though it was not on the song list
It's like he knows what I have in my pocket
"Did you see that moon?" he asks me again
Jeff says he needs to get back on stage and mentions the moon again
In my pocket there is a book of matches of the Apollo 14 mission to the moon, from NASA
It has passed through space to the moon and back home
They say you can not light a fire on the moon
The flames of fire do not rise there
I give the book of matches to Jeff
I'm not running away
From what I feel inside
I'm letting it go
The girl with café eyes
She taught me about love
She showed me at night
She showed me the difference
Between darkness and light
When I was in ignorance and pain
She brought me change
God knows that I will never be the same

I will wait to work and I will listen
I will write, I will throw light and I will shine
Searching and finding love
Here there is more than meets the eye
Oh I
Have an empty cup
Only love can fill
Only love can fill

If the blind man has taught me something
It's believing in my dreams
And feel it inside
Oh Ruby, ride Ruby ride
"There is this girl and
Lady Ruby is her name
She does not want me
But I love her anyway "
Baby
"I do not feel that" says Ruby
"Give me something good"
I look at her ruby ​​eyes
Can I forget your sister?
"A beautiful view like heaven
But I prefer to be with you "
Be with you
I'd rather be with you
Be with you
I'd rather be with you
Be with you
to be continued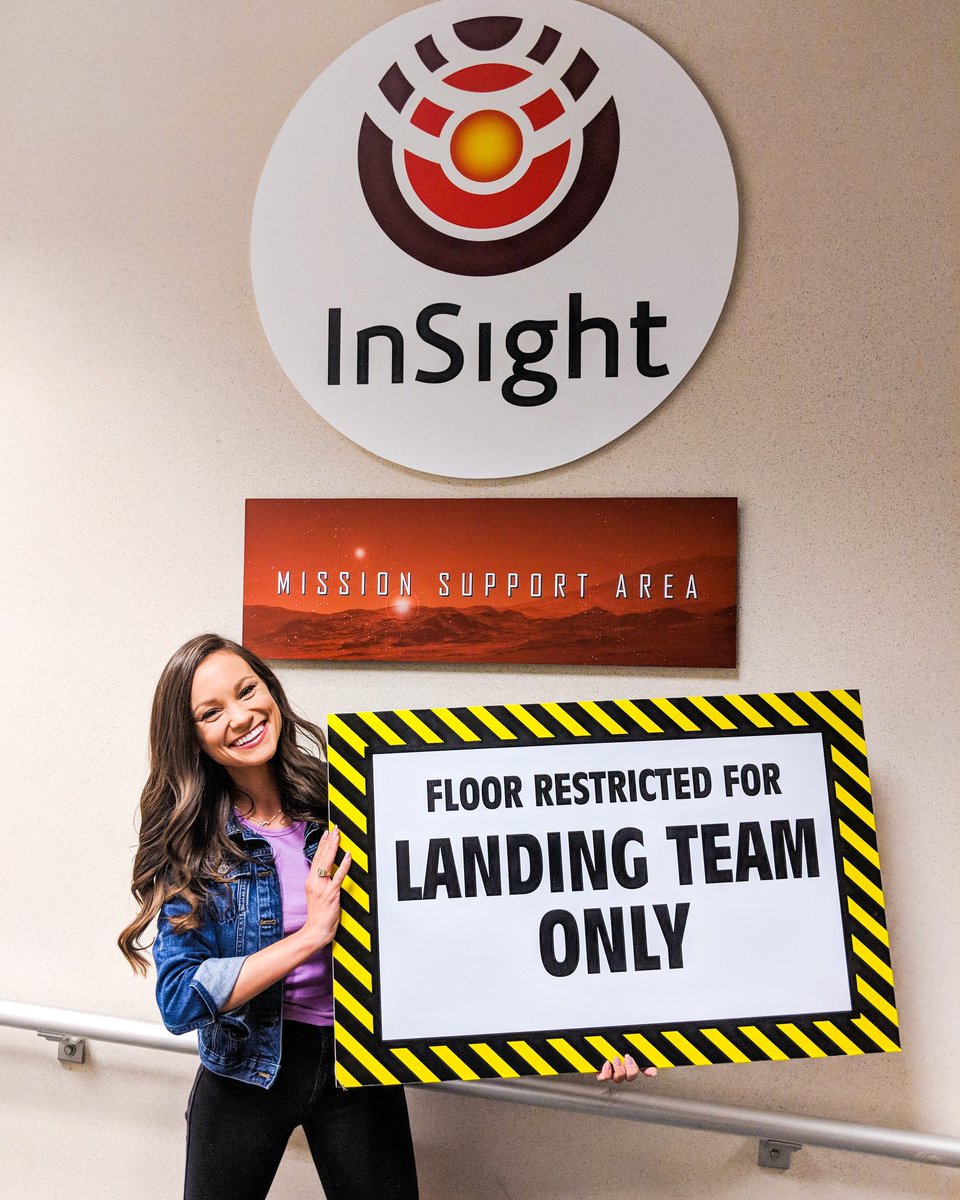 November 26, 2018
OJOS DE CAFÉ
Cartas de poesía
CAFÉ EYES
Autor: Jhon Ramirez
Editora: Tania Carrasco
1.VENIR TAMBIÉN
Come Along
2.CUANDO PIENSO EN TI HACE
When I Think About You
3.RÍO DE LUZ
River Of Light
4.ALAS DE ESTRELLA DE TIEMPO
Time Star Wings
5¿CUÁNDO SABÍAS?
When Did You Know?
6. POEMAS PARA ROSAS
Poems For Roses
7. EN TUS MANOS
In Your Hands
8. UNA MUJER MARAVILLOSA
A Marvelous Woman
9. LA MARIPOSA
Butterfly
10. OJOS DE CAFÉ
Café Eyes
11. FEATHEREE
12. HOLA MAY
Libro de poesía en English & Español
Poesia