<![if !vml]>
<![endif]>UNCLEJOHN.ORG<![if !vml]>
<![endif]>
---
<![if !vml]>
<![endif]><![if !vml]>
<![endif]>
<![if !vml]>
<![endif]><![if !vml]>
<![endif]><![if !vml]>
<![endif]>
When The Moment Comes
The Embrace by Sergey Gorshkov, Russia
2020 Wildlife Picture of the Year
He set up a camera in the remote wilderness and it captured this picture
Mother Earth
By Deborah Santana
@
True Stories
by Uncle John
FARE THEE WELL
Keith Godchaux
"Do you believe in magic?" I ask Keith Godchaux, keyboardist for the Grateful Dead.
"Definitely!" he answers.
We´re sitting together on the bench of his baby grand piano, in music studio "R" in an adjacent wing to his home, in Stinson Beach, California. The room is built like a narrow cathedral. He´s showing me some songs his brother Brian Godchaux wrote.
He starts talking about Jerry Garcia and how, when they return home from the road on tour, Jerry would come over to play old gospel songs with Keith & Donna in this studio room.
There was a deck of playing cards on the piano. I pick up the deck and cut the cards and show Keith the card I cut to.
"Is that you Keith?" I ask him.
Keith turns and gestures to the picture on the wall. It´s a giant poster of Jesus.
The card is the King of Hearts.
CASEY JONES
"One man´s poison is another man´s dope."
--Jerry Garcia
I was a high school poetry teacher, and Casey Jones, an artist, was an instructor, and I would spend time on his couch in his space in San Francisco, smoking weed and writing poetry, while he did drawings and paintings at his desk.
Since he never talked about the Grateful Dead I wondered whether he ever met them. They did songs about Casey Jones, The Mighty Engineer, and Jerry Garcia and Robert Hunter wrote a very popular song, a cautionary tale about cocaine, called Casey Jones.
I ask Casey Jones one day if he ever met them. He didn´t answer me directly. He said you know the door across the hall from me? It´s a very small radio station the Grateful Dead helped start.
Another day I was ranting and raving about Robert Hunter, wondering whether he really existed. "He never shows up and it seems no one has ever seen him. Perhaps he´s an invisible man. He must be the fig newton of Jerry Garcia´s imagination" I said to Casey Jones. Casey jumps up out of his chair and goes to a box of records. He pulls up Workingman´s Dead and shows me the cover and points to the man at the end of the line next to Jerry Garcia. "That´s Robert Hunter!" Casey says to me. He puts the record on the turntable and we listen to "Uncle John´s Band".
to be continued
<![if !vml]>
<![endif]>
TOUCH OF GREY
It took the Grateful Dead 22 years to get a top ten hit, "Touch Of Grey", from their album "In The Dark", on the Billboard charts.
I'm riding with Bob Weir in his car in San Francisco one sunny autumn afternoon. We're talking about songwriting and how do you write a top ten hit. While he's driving, Bobby is talking about having a hit on the radio and how the Grateful Dead would like to make one of those. Suddenly, he calls my attention to the car in front of us. The license plate reads "HIT".
"Is that God or coincidence?" Bob asks me.
One of the weirdest miracles I've seen in my life happened one night when I am driving my cousin, David Remillard, home from a Jerry Garcia concert in Albany, New York. David is a local firefighter who lives on the same farm he grew up on in Schaghticoke, N.Y. On the ride home, we talk about the Grateful Dead and God. I share with him that the Grateful Dead are different from any other band because of their spirituality, songs referencing the Bible, their universal reach, and love for all the cultures of mankind.
We ride through Mechanicville, then get on a long road leading to Schaghticoke. It's a new moon and cloudy night and there are no lamps or lights out here. I'm talking to David about God because he's become a disbeliever. I share stories about the Grateful Dead who have helped me understand without question, the existence of God and the Devil. Suddenly, the car stops and we're out of gas. I've never seen it this dark outside and there are no vehicles in sight.
We have a flashlight, get out in the darkness, and walk around the car in the middle of nowhere. On the side of the road is a clear plastic bottle with something of amber color in it and my cousin says "Johnie don't touch that. It's somebody's urine." It's a gallon container and I uncap it. "It's gasoline" I tell him. "No it's not, it's somebody's piss," he replies. "We'll see when we put it in the tank." He is in shock when the car starts, and I am amazed as the radio comes on and the Grateful Dead's top ten hit "Touch Of Grey" is playing "We will get by, we will survive."
"Is that God or coincidence?" I ask David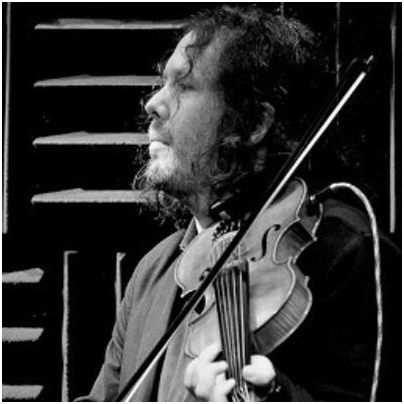 True Stories
David Nelson & Robert Hunter
Van Morrison
Shana Morrison
Jason Crosby
<![if !vml]>
<![endif]>
dead & company Flying Car
---
CLUES TO OUR EXISTENCE
Songs by Uncle John
Spanish translation by Tania Carrasco
Mystery Rivers*
Sing You A Sweet Song Now Momma*
Poker Face*
Showdown*
The Lover
Let The Good Times Be *
Clues to Our Existence: Part 1 Metamorphosis*
Clues to our Existence: Part 2 Butterfly*
Hello to My Heart*
Home Sweet River
Peace to All Who Enter Here
Wedding Band*
Tombstone (The Fool´s Journey)
Me & Casey McAllister*
Gambling Man
Singing In The Band
Dune*
The Moon
The Awakening Sun
The Journey=
The Dancer
Sunrise Lady*
The Hunter*
Twenty-two Roses+
=live reading@ Sweetwater Music Hall, Mill Valley, California, October 21, 2019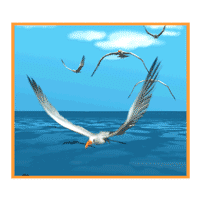 RIVER IN TIME
Poetry by Uncle John
I am a man in pants in a spiritual trance
I´m here for the story as I listen and dance
As I channel her thoughts under the sun
Overlooking the riverbanks of fun
Love is burning in the hearts of youth
Learning as they grow
In the rhythm of the river´s flow
Keeping the sun aglow
Walking in truth
With each new moment you live and you live
You are forgiven when you share your time
The trees grow to become the pages of your life
The key to the future is there just ahead
The child holds the world in the realm of his hand
It opens to a heart with wings
On a river of riddles
He sketches a drawing of the return of spring
It makes me dance and her sing
Everyday the sun rises
Never is it late
New as a song
Star of the morning
These are thoughts going through my mind as I walk
Follow you when you talk
Makes me smile and rhyme
When the heart moves in rhythm with the mind
Love becomes a river in time
WOLF MOON
Photo by John Lund
It´s January 28, and I´m awake at 2 am when I hear this loud whining crying human sound that seemed to come from inside the house, then another sound that is like a growling animal sound, loud, but I´m still focused on the darkness inside, searching for the sound. Then I realize it´s coming from outside, and I open the blinds to look out the front window, and I see a wolf standing at the edge of the sidewalk in front of my door, his long snout angled up, howling at the moon. Wolves are very rare in California, but I know this one resides locally. I listen to the howling like it´s music and I´m surprised no one else is awake. Is this a sign? A few years ago there was a mountain lion in the same spot in front of my doorway. It reminds me of Aldo Leopold´s lesson about wolves in "Thinking Like A Mountain" that characterizes ecological thinking. "Only the mountain has lived long enough to listen objectively to the howl of a wolf." Having once believed that the eradication of predators, the wolf and mountain lion, would preserve the deer, but didn´t recognize the imbalance it caused, Aldo transformed his thinking to recognize the wolf with a sentiment of ecological integrity. He understood the nature and mystery of the howl. I listen for several minutes, amazed that the animal does not go away, and the howling is louder than any other animal I´ve heard outside. I ran to my room to get my phone to realize I could take a picture. I looked through the peephole of the door and he´s in the same position howling, and as soon as I open the door, the wolf runs away. I didn´t realize it was January´s Full Wolf Moon until I read Bob Weir´s twitter feed when I got up:
"Welcoming in the first Wolf Moon of 2021! Occurring in Leo, it's said to be the luckiest and most prosperous day of the year. The sun shares its light with the generosity of Jupiter, marking new and bright beginnings..."
Ain´t no time to hate
Barely time to wait
"Es lo que es, pero se convertirá en lo que tú lo hagas".
"Northern Lights" by Jerry Garcia
LEAP-YEAR
Part 4
Autumn
by Uncle John

North of midnight
Look at the moon like a kite
And the planets like taillights
As we go through the night of nights

Yeah it's really not the same
The only town and the only game
Full of heart and by name
Hidden like her mits firm as the flame

All the king's horses
Leading all the king's men
The wall of Jericho could not be raised
again

In the sky and in the breeze
Clouds over seas
Leaves rustlin´ trees
North of midnight
Fresh and clear view
Everything will be alright
Turn on the light
Hold the candle and watch the roses fall
Read the writing on the wall
Lyrics & Music by Marcela Gándara
<![if !vml]>
<![endif]>
Uncle John
@ Terrapin Crossroads Bar with Terrapin Family Band
Lyrics & Music by Bob Dylan
(Robert Hunter, Jerry Garcia)
Translation: Tania Carrasco & Jhon Ramirez
Performed live in Spanish @
 

Terrapin Crossroads 12/26/2018
Guitars, Ross James & Alex Koford (Terrapin Family Band)
Keyboards, Jason Crosby (Terrapin Family Band)
Bass, Brian Hasrap (Casual Coalition)
Drums, Danny Luehring (Casual Coalition)
¨Box Of Rain" rehearsal 8/1/2020 for RAINDANCE play
HALLELUJAH
PRESSING ON
FRANKLIN'S TOWER
THUNDER ON THE MOUNTAIN
BOOK OF DANIEL
ALL ALONG THE WATCHTOWER
THINGS HAVE CHANGED
GOTTA SERVE SOMEBODY
NEW SPEEDWAY BOOGIE
Bob Dylan´s album release 6/ 19/ 20
UNCLE JOHN'S BLOG @ http://www.air.bz
ALL MATERIAL IN THIS WEB SITE PROTECTED BY:
THE DIGITAL MILLENNIUM COPYRIGHT ACT,
THE COPYRIGHT LAW OF THE U.S.A.
AND BY INTERNATIONAL TREATY PROVISIONS.
ALL RIGHTS RESERVED.